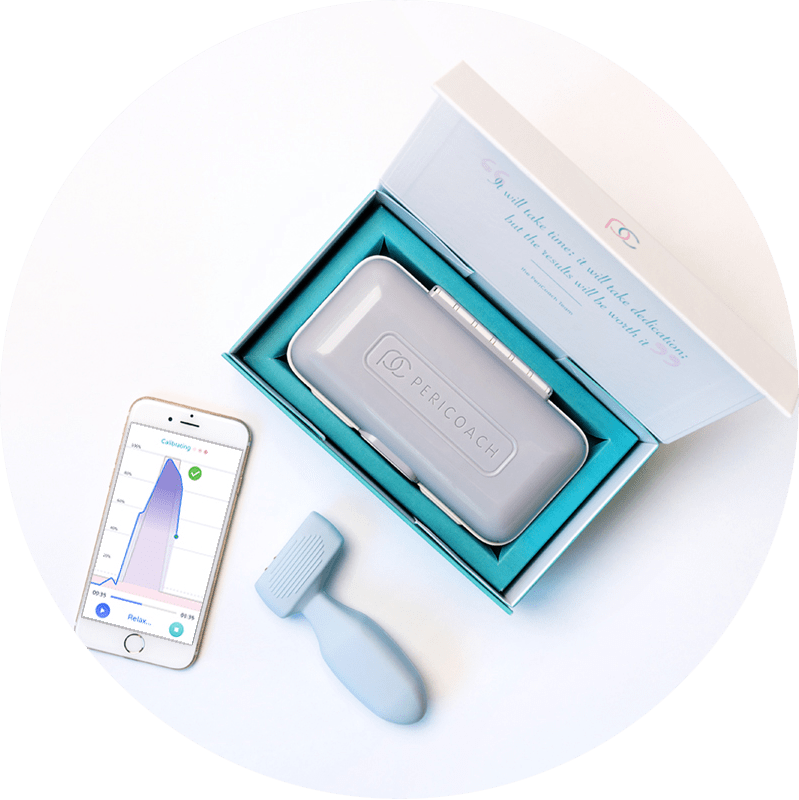 The Best Kegel Exerciser
PeriCoach conducts ongoing clinical research with the help of expert clinicians and physical therapists, who provide ongoing feedback about their patients' experience with the PeriCoach Kegel device.
We're always looking for ways to make PeriCoach even better for users—it's part of our commitment to creating the best Kegel exerciser on the market.
And it's why 10 out of 10 physical therapists specializing in women's health recommend PeriCoach for at-home pevic floor rehabilitation. 
The Trusted Solution.
Real-Time Guidance and Feedback
PeriCoach takes the guesswork out of pelvic floor exercises. Our Kegel exerciser with app works in three easy steps.
Insert the device
Connect to the PeriCoach app on your smartphone
Exercise – Squeeze & Lift
PeriCoach will guide you through Kegel exercises and provide real-time feedback to let you know if you're contracting your muscles correctly. It also tracks your progress over time.
Women Share Their PeriCoach Experience
"I noticed improvement within weeks. It's helped me to greater pelvic floor awareness which means I can turn on muscles when needed, great for sex too!" Hannah – Sydney
Easy. Discrete. Effective. Clinician Recommended.
The PeriCoach Smartphone App


Only $298 AUD
The Pelvic Muscle Trainer for Women
1 in 3 women will deal with bladder leaks at some point.
Pregnancy, childbirth, menopause, and pelvic surgery can all weaken the muscles and ligaments that support the bladder. Weak pelvic floor muscles can cause the bladder to drop (prolapse) and prevent the urethra from shutting properly. This can lead to bladder leaks (urinary incontinence).
If you're one of the many women who leaks urine when you laugh, cough, or sneeze, there's good news: Like all muscles in the body, your pelvic floor muscles can be strengthened through regular exercise.
Whatever your goal—getting bladder leaks under control, having longer, stronger orgasms, or simply preventing problems down the line—the PeriCoach Kegel exercise tool can help.
PeriCoach is featured in:
Intellectual Property
PeriCoach trademarks and registered trademarks owned by the Analytica family of companies: PeriCoach, Peelates, Leak When You, Kegelface, PeriTrack
The PeriCoach system may be covered by one or more of the following: Patents: AU 2012245056, CN ZL201280018210.2, JP 6069297, AU 2015380288, US 10966654, Patents Pending: BR 112013027117-5, EU 12774420.9, IN 8071/DELNP/2013, US 14/112855, CA 2964183, EU 15879275.4, Design Registrations:  AU 349010, CN ZL201330410966.9, EU 002326462-0001, UK 90023264620001, IN 256028, JP 1499657, US D710007