If your daily self-care ritual includes three minutes of pelvic floor training, and you're left wondering, what's next? This gentle workout series is for you.
Build on your daily pelvic floor training program with these complementary exercises. Like PeriCoach, you can easily complete each exercise at home and in your own time. They're the easiest way to squeeze in a full-body workout, inside and out.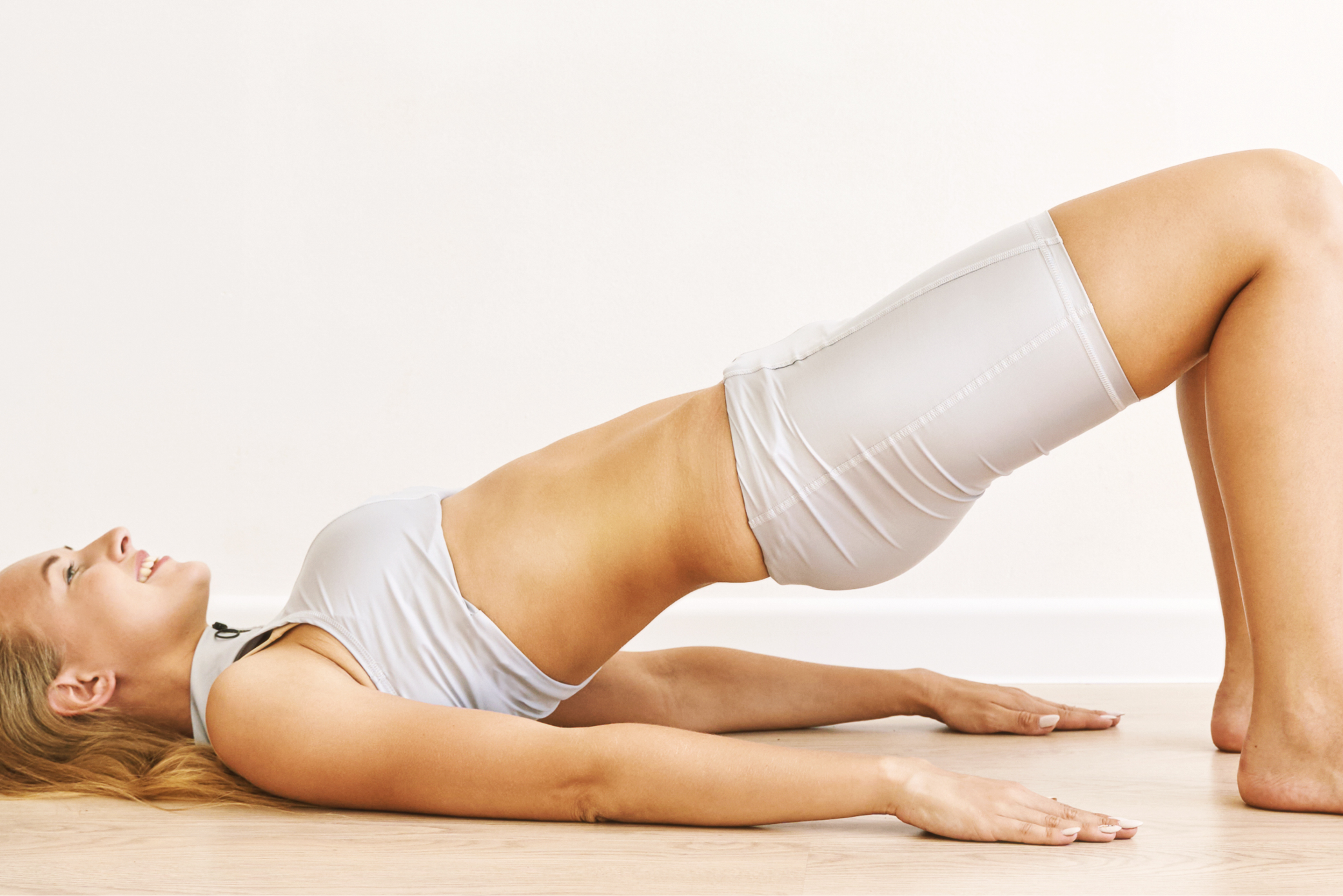 1. Training with PeriCoach
To feel your best, you've got to start with the best. Start your daily self care practice with three minutes of pelvic floor exercises with PeriCoach. Our targeted device and app offer the most effective way to see significant results in pelvic floor strength.
The difference is built into our device's refined biofeedback sensors that talk directly to the app on your phone. Seeing your muscles lift on screen and in real-time while tracking your progress is a game-changer to know you are exercising correctly. Best of all, the in-app guide will keep you motivated, so you can feel stronger every day.
2. Breathing
Build on your pelvic floor training with gentle diaphragmatic breathing exercises. As your diaphragm and pelvic floor muscles move in synchronisation (shifting down with an inhale and then lifting with every exhale), practising your breathing will allow you to learn when you are holding tension in this muscle group.
3. Bridge
Ready for something a little more? Add-on to a pelvic floor training routine with bridge. This alternative to squats activates the pelvic floor while strengthening your posterior chain, including your calves, glutes, hamstrings and lower back. It's the perfect way to improve core stabilisation to support your lower back and surrounding muscles.
3. Split Table Top
Take it up a notch with split table top. The movement of your legs challenges the deep core muscles (transverse abdominis) that support your pelvic floor muscles and lower back. Think sculpted inner thighs, a refined core and toned pelvic floor muscles.
5. Bird Dog
The finale. The bird dog is the ultimate complementary exercise to your pelvic floor training routine. The manoeuvre works to stabilise your pelvic floor and spine by targeting your transverse abdominis while actively strengthening your posterior chain. Say hello to improved stability, an increased range of motion and a good feeling that you've just completed a whole-body workout (outside and in!).
Remember, like any new exercise program, learning what to do and how long to do it is the key to success. That's why we created the PeriCoach app to take the guesswork out of your pelvic floor training so you can continue to do the things you love.
Order your PeriCoach today.