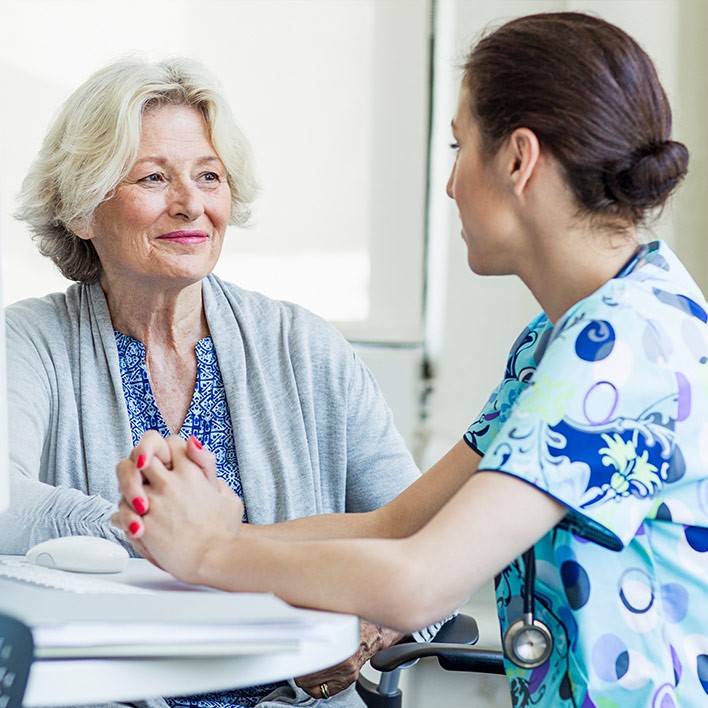 The PeriCoach System, with its technologically-advanced biofeedback sensors and built-in pelvic floor exercise programs, is a leading choice in Kegel exercisers among doctors and physiotherapists.
PeriCoach is a trusted choice to provide women with the support and feedback they need while exercising their pelvic floor at home. The insertable device features biofeedback sensors that detect the contraction of the pelvic floor muscles when the user squeezes against the device. The information is sent via Bluetooth to the user's smartphone, providing a constant flow of information to help the user track her progress via user and clinician portals. Along with the guidance and recommendations of the treating clinician, the PeriCoach pelvic floor exerciser helps keep patients motivated and compliant with their agreed-upon treatment plan.
PeriCoach aids doctors and nurses by providing patients with the training they need to perform Kegel exercises and helping patients manage their ongoing pelvic floor exercise routine. PeriCoach is also an excellent adjunct treatment for physiotherapists.
You recommend pelvic floor muscle exercises, women say they don't work.  Commitment and consistency play a critical role in any fitness regimen, it is the same for pelvic floor muscle exercise.   Internal data analysis reveals that women using PeriCoach at least 3 times a week for 8 weeks will have improvement in multiple areas; bladder control, sexual satisfaction, their ability to stay active and fit as well as overall quality of life.

75% of women report that they would be interested in learning about a device or app which helped them do their exercises regularly and properly.  PeriCoach can offer that consistent guidance and motivation to bridge the gap between action, and results.
Reasons to Choose PeriCoach for Your Patients:
The American College of Physicians (ACP) guidelines recommends pelvic floor muscle exercises as the number-one option for conservative management of UI.
PeriCoach is a trusted medical device for patients with UI; the device is FDA-cleared (U.S.), CE marked (Europe), and has TGA approval (Australia).
Women report improvements in pelvic floor muscle strength and reduction of pad usage in as little as two weeks (and an average of four to six weeks) when they use PeriCoach as recommended. The one time investment in the PeriCoach system is significantly lower than the average $900 per year a woman with UI will spend on pads.